iTunes may be set to automatically delete "played" episodes. If this is the case iTunes will automatically delete your purchases after they have been viewed. Please verify the following settings in iTunes.
Verify Podcast Default settings:
Open iTunes
Navigate to Podcasts
Click the Defaults button located in the lower left hand corner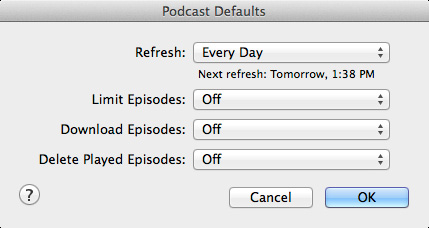 Adjust the following settings:
Refresh: Every day
Limit Episodes: Off
Download Episodes: Off
Delete Played Episodes: Off
The above settings can also be set specifically for TheSurfNetwork.com Video Download Purchases feed by clicking the gear icon in the feed summary area
After you have confirmed the settings are correct. Please contact customer support and request to re-download your missing purchases.